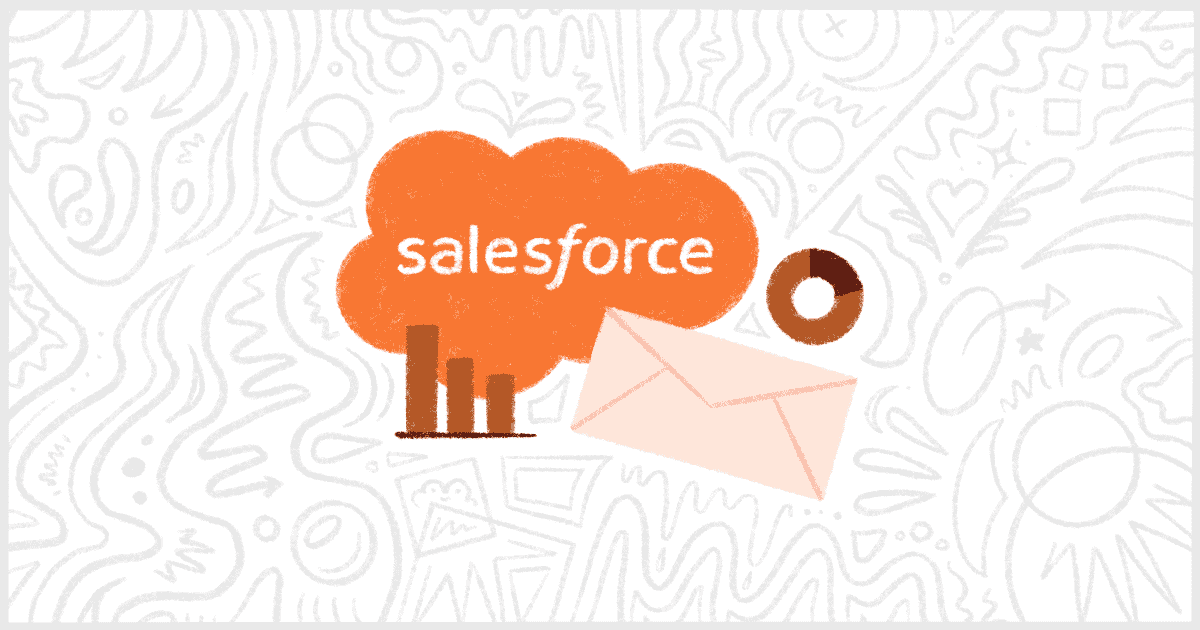 How to Handle Mailchimp Salesforce Integration for Your Business
Mailchimp is a tool by a variety of organizations for sending emails. It's popular with startups, large companies, and nonprofits. Salesforce is a CRM and marketing automation platform that provides companies with the ability to collect data, analyze it, and then engage customers across all channels. Mailchimp and Salesforce are both tools for managing campaigns and increasing revenue. Mailchimp is ideal for an email marketing tool. Salesforce focuses on the entire customer experience. Ultimately, many businesses want to discover how to create a Mailchimp Salesforce integration plan to improve their marketing and sales.
---
Why Integrate Mailchimp with Salesforce
With a Mailchimp Salesforce integration, you can import data from Mailchimp directly into Salesforce. The integration will synchronize contacts, lead records, campaign data, and more. This combination is for businesses that already use one or both of the platforms. In other words, the goal is to automate administrative tasks. It allows for faster data updates on both platforms with less effort. This integration is a simple solution for small-to-medium-sized businesses that want more efficiency in their marketing campaigns.
Connecting Mailchimp and Salesforce together will improve your marketing and sales. In fact, if you use both platforms currently, not connecting them already is a problem. Keeping your sales and leads data integrated is important for clear communication and productivity. Don't let common concerns, which we'll describe next, stop you from merging your Mailchimp and Salesforce data together.
---
Concerns with Integrating Mailchimp and Salesforce
Marketers see the combination of Mailchimp and Salesforce as a challenge. A change in your email marketing approach can potentially impact your marketing strategy and your customer acquisition process. As a result, this makes many marketers wary of fancy integrations and automation.
Technical Concerns
Initially, less technical marketers are scared off by the knowledge required to pull off such an integration. Generally, they fear the difficultly required to keep the data merged together. You will need to map your Mailchimp data fields to corresponding fields in Salesforce. Making a mistake isn't the end of the world but it still makes marketers nervous.
Time Concerns
Next, many marketers believe connections like this are time-consuming. The assumption is that keeping these different platforms connected takes care and monitoring. The fear is that if, or when, an integration stops working it is a production to make it work again. There can also be a lack of trust that the platforms are working properly. This often leads to people needlessly double-checking data to ensure integrity.
Cost Concerns
Finally, many see a challenge to integrate multiple systems into one consistent data set cheaply. Non-technical users are always inclined to run to their IT staff, or outside contractors, for help with integrations. If you aren't careful, the costs of hiring outside help can overrun the benefits of combining your marketing platforms together. Fortunately, many integrations are so simple that no extra help is necessary. This is certainly true for the Mailchimp Salesforce integration most commonly used today.
---

Learn how our WordPress plugin, ChimpBridge, can help you become a better writer and Mailchimp sender. ChimpBridge integrates directly with WordPress to enable features like writing and previewing newsletters in the same way you would write and publish them on your website.
---
The Best Mailchimp Salesforce Integration Solution
Thankfully, a lot of the concerns we mentioned above aren't worth stressing over. There are is one great way to handle a Mailchimp Salesforce integration for your business. It's officially supported by Mailchimp and integrates into Salesforce directly. You don't have to worry about IT costs, or oversight, or anything else remotely technical. However, it does require a bit of set up and Mailchimp thankfully provides instructions.
Of course, we're talking about Mailchimp's official Salesforce integration tool. The process of installing the Mailchimp and SalesForce integration is straightforward. You can complete it in a few minutes. The official integration offers all of the obvious features you will need.
Firstly, this method will help you keep your data synced across both platforms. Your Mailchimp subscribers will be imported into Salesforce and immediately connected to existing leads. Mailchimp will even make brand new leads in Salesforce for you if there isn't a matching email address. This helps your sales and marketing staff grow their lead base without effort.
Secondly, Mailchimp monitors campaign activity behind the scenes. The calculation for the Mailchimp Member Rating is handled through this monitoring process. This is useful information for Salesforce. It helps measure how involved your leads are. The Mailchimp for Salesforce integration will keep this data updated for you automatically.
Finally, changes you make to your leads in Salesforce will flow back into Mailchimp. This will let you improve how you use Mailchimp every day. Accurate and updated Mailchimp user data is important for various reasons. It helps you take advantage of Mailchimp features like specialized content, ads, and more.
---
Build a Mailchimp Salesforce Integration to Improve Your Marketing
In conclusion, it's not as difficult to combine Mailchimp and Salesforce together. Throw away feelings of intimidation. Don't stop yourself from improving your marketing and sales efforts. Integrating Mailchimp with Salesforce will make both pieces of software more useful for you and your team.
We recommend to all of our ChimpBridge users on the Salesforce platform to set up this integration. There are other sales and lead systems but Salesforce is by far the most popular. Combining it with Mailchimp, the most popular email marketing software is an obvious choice. Using both systems together is the best way to super-power your marketing machine and increase sales and improve outreach.