I wants to make sure you are happy with your purchase and that it works as you expect on your site. I understand that sometimes there are conflicts or it's just not what you expected. In you are unsatisfied for any reason I'll issue a full refund within 30 days of your purchase.
If you have any questions please use the contact form.
Founder
Brian Hogg
I found that this plugin was the easiest way to send emails from within my WordPress website.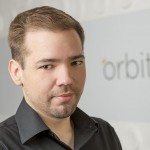 Nick Tomkin