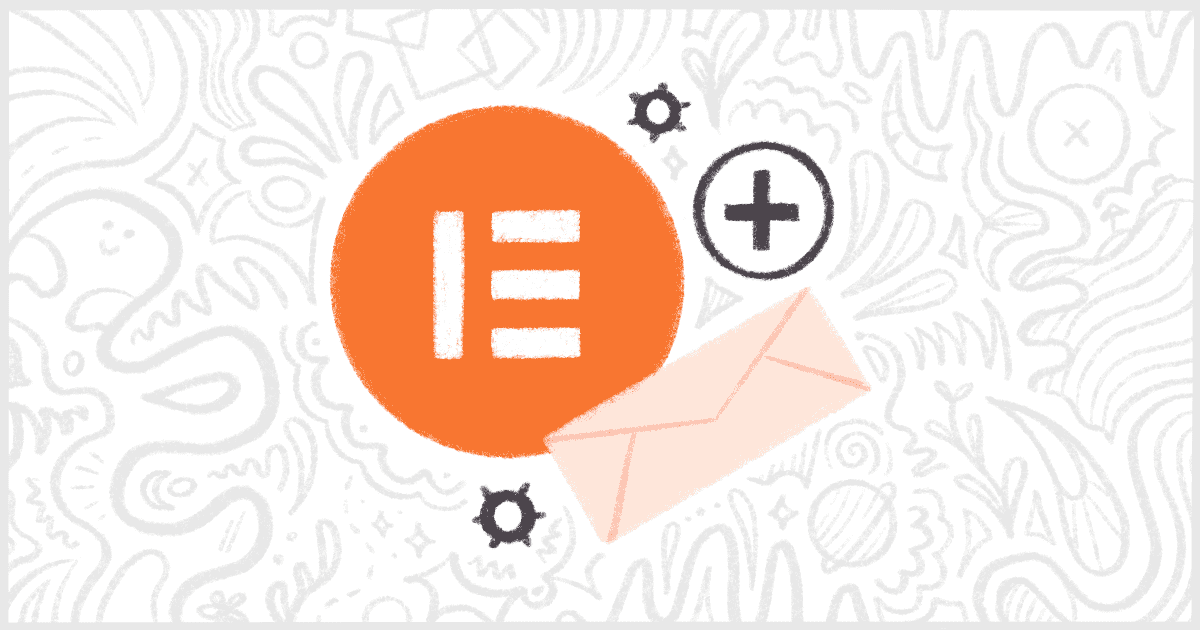 The Best Elementor Mailchimp Add-ons and Integrations
Elementor, arguably the number one page builder for WordPress, has seen phenomenal growth in recent years. Even the release of the WordPress Block Editor wasn't enough to stop Elementor's rise. The plugin's ascent to the top of the download charts mirrors the climb of Mailchimp to the top of all email marketing software. It's only natural for these two applications to meet and work together. Their large userbases guarantee some sharing of customers. With that in mind, let's take a look at four of the best Elementor Mailchimp add-ons and integrations available today.
---
Mailchimp Elementor Integration
We'll start with the most obvious: the solution from Elementor itself. The Elementor Pro Form Widget offers support for Mailchimp integration. This integration is probably the simplest and quickest we'll cover in this post. The only downside is that it isn't free. You'll need to subscribe to Elementor Pro to get this functionality. So keep that in mind before reading any further.
The process for setting this up is rather simple. First, you'll need to tell Elementor what your Mailchimp API Key is. You can save the API Key inside of Elementor by going to the Settings menu and then clicking the Integrations link.
Now it's time to build your form once the API Key is ready to go. Simply create your form using the Form Widget. When you are ready go to the Actions After Submission section. This is where you actually connect your form up to Mailchimp. Your options include:
Picking which Audience to subscribe your user to
Selecting which Group, or Segment, of that Audience to assign the user
Adding any Tags to the user
Forcing the user to verify their email with double opt-in
Mapping any additional fields to your user's Mailchimp record
Those options make the Elementor Pro Form Widget a pretty powerful solution. You can quickly, and easily, add new subscribers to your lists with a lot of additional detail automatically. This is our preferred Elementor Mailchimp integration as long as you are willing to pay for Elementor Pro.
---

Check out our WordPress plugin, ChimpBridge! Build and send Mailchimp campaigns to your list right inside of WordPress. Draft campaigns, preview emails, and send your newsletter in the same way you and your clients write and publish blog posts.
---
Essential Addons Mailchimp Integration
Essential Addons is a well-known WordPress plugin that adds all sorts of features to Elementor. One of those features is an easy-to-use way to add a Mailchimp sign-up form to your site. If you are already an Essential Addons customer this is probably your best bet to connect Elementor and Mailchimp to one another.
Getting this up and running is easy. Of course, you're going to need your Mailchimp API Key. You can store this inside of Essential Addons' Settings screen under Form Styler Elements.
With that out of the way, actually adding the signup form is a snap. Open up the page you want to add the form to, search through Elements for "EA Mailchimp," and drag the widget into your content. Select which list you want to connect the form to and you're almost done already.
The Content tab lets you change what fields are including in the form. By default, Email, First Name, and Last Name are enabled. You can turn the name fields off and change the labels on all three to any text you want. You can even modify the button text and what message is shown after a user successfully subscribes.
The Style tab offers total control over the visual elements of the form. Select a layout, change colors, fonts, and text sizes. There are enough options here to make it relatively easy to match the Mailchimp signup form to the design of your site.
---
Happy Addons for Elementor
Happy Addons, like Essential Addons, is a huge collection of widgets and things for Elementor. Their Mailchimp form widget has an interesting mix of features compared to the previous options on this list. While you don't quite get everything you might want this is still a viable option if you're already a Happy Addons user.
First, and this will surely surprise you if you've read this far, is to get your Mailchimp API Key. You can store the API Key inside of Happy Addons by going to the Credentials area of the plugin. With that out of the way, it's time to see just what it takes to get a form on your site.
Once you are in Elementor, looking at your page, search your Elements for "Mailchimp" to find the Happy Addons widget. The first thing you'll want to do is pick your Audience and any Mailchimp Tags you want the subscriber to have.
Now it's time to modify the form. You'll notice right away that you only have one field, the email address, on the form. You can add additional fields such as Name and Phone by going to the Form area of the Content tab. The Style tab will let you change colors, margins, typography, and much more. There are enough options here that you should be able to create any layout you need.
---
ElementsKit Elementor Mailchimp Widget
The final option on our list today is the Elementor Mailchimp Widget by ElementsKit. To be honest, this widget has the same type of setup as the others mentioned above. Make sure you have a Mailchimp API Key ready and you add the widget to your page by searching Elements for "Mailchimp" when it's time.
What really sets the ElementsKits widget apart from the competition is its customization options. You can truly make whatever interface you want for your Mailchimp form with this widget. The number of decisions you can make might actually be overwhelming to some users but the results are worth it. ElementsKit offers some of the most unique and attractive Mailchimp sign-up forms you'll find in an Elementor widget. Check out this demo video of the widget's styling options:
Still not convinced? Take a look at some of the example Mailchimp forms on the ElementsKit website. ElementsKit offers relatively low, annual pricing for their plugin. It's certainly a good option to consider if you're looking to extend Elementor and integrate Mailchimp into your WordPress site.
---
Find the Best Elementor Mailchimp Add-on
As WordPress, Elementor, and Mailchimp continue to grow on the same curve more options will become available. For now, with what the add-on market has provided, there are still plenty of great possibilities.
We recommend you strongly consider all four of these choices. The right one for you will be based on your needs including how tightly you can connect data to Mailchimp, styling and customization options, and price. You can't go wrong with any of these choices though. You will most likely find plenty of other useful things to use with Elementor in these add-ons aside from just Mailchimp integration.