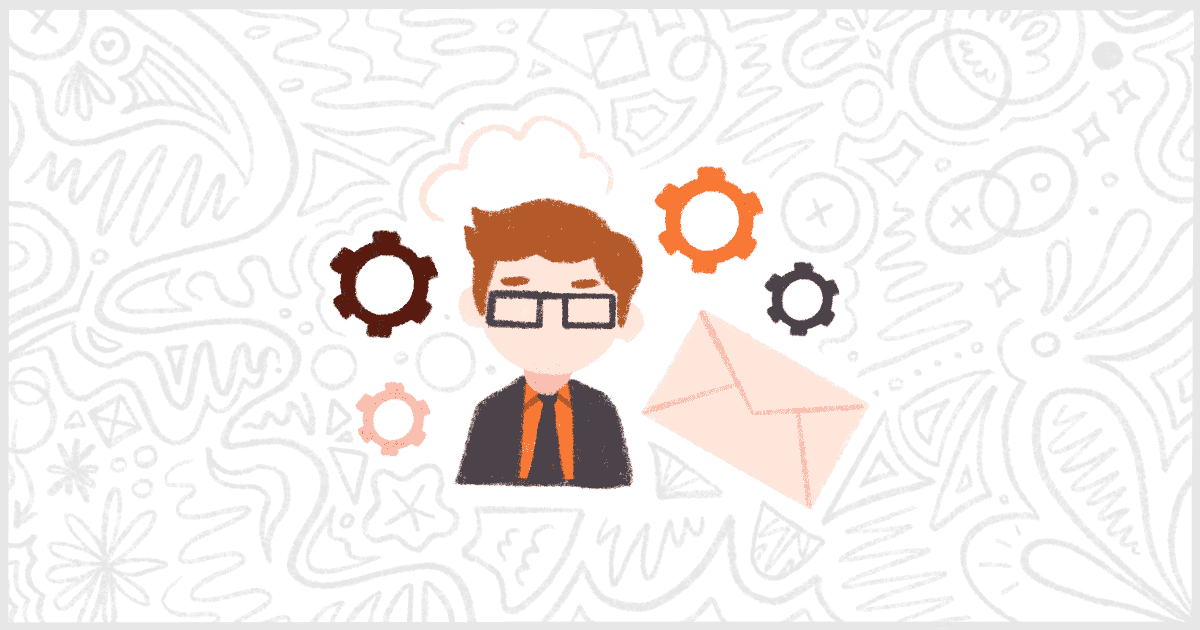 Hiring a Mailchimp Expert: A Guide to Finding Email Marketing Help
Mailchimp is an email marketing software tool that is used by all kinds of users. It's popular with huge corporations, medium-sized businesses, mom-and-pop shops, nonprofits, and individual creators. It has many tools that help businesses grow their email lists, create effective campaigns, and measure the results of their email marketing efforts. Unfortunately, no matter the size of the business, using Mailchimp effectively can be difficult. Thankfully, when you have lost your way, there are plenty of people and agencies who can help. Today, we're going to walk through how to find the right Mailchimp expert for your business or project.
---
Why Would You Need A Mailchimp Expert?
Mailchimp is one of the best email marketing platforms out there. And yet, not everyone knows how to use it to its fullest. This is where Mailchimp experts come in. Mailchimp experts help their clients grow their mailing lists, improve templates, and increase conversion rates. Ultimately, the end goal is to increase the number of sales they make.
Grow Your Audience
It can be hard to get signups for your newsletter. There are so many aspects to take into account around marketing copy, landing page design, and more. A qualified Mailchimp expert is going to know exactly what to do to drive signups. They will be able to identify what you are doing wrong, or missing completely, and implement the fixes for you.
But growing an audience isn't enough. Mailchimp professionals know how to keep your lists intact and cut down on people unsubscribing. They can pinpoint mistakes you are making with your newsletter content that is driving people away. Or, and we'll get to this next, they can find changes to make to your email design to keep readers engaged.
Improve Email Templates
One of the most difficult parts of email marketing is creating a good newsletter template or design. There are so many different rules, and gotchas, to worry about when it comes to email design. The vast amount of email applications (both mobile and desktop) mean that newsletter can look totally different to your users depending on how they read it. A high-quality expert in Mailchimp templates will know how to make one template that plays nicely on all email clients universally. This will keep readers happy, engaged, and ultimately lead to conversions. Speaking of, let's discuss that next.
Increase Conversions
Finally, a good Mailchimp expert is going to help your newsletter drive conversions. Ultimately, for most Mailchimp users, a newsletter is a means to an end and that is more sales. An expert can improve conversions in a variety of ways. They can restructure your email template, adjust your copy, or take advantage of Mailchimp features you are ignoring. Without fail, the right Mailchimp professional is going to know how to improve your conversion rate in ways you have never even considered. This process alone makes most experts worth the price they charge.
---

Find out how our WordPress plugin, ChimpBridge, can improve how you write and send Mailchimp campaigns. ChimpBridge works directly inside of WordPress. Build newsletters, preview emails, and publish your campaign in the same way you write and publish posts to your blog.
---
Qualities to Look For in a Mailchimp Expert
If you are looking to hire a Mailchimp professional, you want to make sure that they will be the right match for your company and strategy. Hiring anyone, especially on a freelance or contract basis, can be tricky. You need to make sure the person or persons you choose are the right fit for you. With that in mind, here are three things we recommend you look for in the right Mailchimp expert.
Experience Level
Mailchimp has been around a very long time. It's important to find someone with a history of working with Mailchimp. You can pick someone with less experience, possibly at a cheaper rate (more on that soon) but buyer beware. The best Mailchimp experts have been using the platform for years. They know the ins and outs of the various features Mailchimp provides. And, most importantly, they know how to leverage those features to grow your lists, improve conversions, and generate the most out of Mailchimp.
Design and Coding Skills
Second, a good Mailchimp pro knows how to get the most out of their design and coding skills. Email templates, as we've discussed already, are a huge part of a successful email marketing campaign. The right expert is going to be able to edit your existing template or make a new one, that matches your branding and gets results. We can't stress enough how important it is for your email templates to be right. It's often the difference between high engagement and people putting your newsletter in the trash unread.
From a coding or programming point of view, good Mailchimp freelancers are able to get the most out of the Mailchimp API. This can be through custom connections, like a Mailchimp Salesforce integration, or using a third-party WordPress plugin like ChimpBridge. The possibilities are endless with Mailchimp's programming interface and the best experts know how to take advantage of that for your business.
Cost and Available Time
Of course, every project has a budget, and hiring a Mailchimp expert is no different. It's important to consider what you expect to get out of your hire in terms of potential revenue. It's not a great idea to throw a ton of money, and time, into an expert that isn't going to generate important results.
In addition to cost, make sure the person or team you choose has enough time for you. There's nothing worse than hiring someone to assist with a project only to find out they can't meet deadlines or answer your questions. High-quality experts will be attentive and meet your schedule but, as is often the case, they come at a higher cost than less dependable teams.
---
Where to Find a Mailchimp Expert
Thankfully, it's easier now than it has ever been to find a quality Mailchimp professional. We're going to go through the three most common ways to find the right match for you. Each has its pros and cons, which we will discuss as well, but in the end, one of these solutions should be the correct approach for your situation.
Mailchimp Expert Directory
Mailchimp has built a really extensive expert directory on their website. They have conveniently broken down the listings into services including:
Email Marketing
Training
Contact Management
E-Commerce
Marketing Automation
You can use those categories as a starting point. Or, head straight to the directory itself and search all of the experts by keyword. There are nearly 800 experts listed in Mailchimp's official directory so you are sure to find a lot of viable candidates for your project. Each expert's listing includes a short biography and description of their services. It tells you where they are located and what languages they speak. You can also find links to their website and a simple contact form to get in touch.
In addition, the directory shows all of the Mailchimp certifications that each expert has acquired to help you see everyone's experience level at a quick glance. Finally, the listing will contain reviews by other Mailchimp users about how their time with the expert went. Reviews like that are invaluable when making a hiring decision.
This directory is the premier way to find a Mailchimp expert at this point in time. It's full of candidates, is relatively easy to browse, and contains a lot of useful information immediately. The downside is that rates, and availability, are details you will have to work out with each expert individually. It's not the end of the world but for people in a rush, or with budget/time concerns, it's an inconvenient hurdle to have to jump.
Freelance Sites
The mega-popular freelance sites, Fiverr and Upwork, have literally thousands of Mailchimp freelancers to choose from. In fact, these sites are so crowded that it can be difficult to separate the wheat from the chaff. Because of that, it's difficult to determine who is really a Mailchimp expert and who is an amateur.
Each site has a search capability on offer and a solid review and rating system from previous employers. None of that is enough to make the searching and vetting experience particularly pleasant. If this is your plan, get ready for a lot of back-and-forth with freelancers and false starts on your project. The prices are all over the place as well and very dependent on where the provider is located geographically. Again, depending on your situation, that can be positive or negative.
Google Searches
Finally, but certainly not the worst option, is to do some good old-fashioned manual searching. There are plenty of Mailchimp experts who have built prolific blogs and social media accounts about email marketing. You can find the right person or agency for your job with a little digging. We recommend this option even if you go with someone from the Mailchimp directory as often times their profile listings don't give the whole story.
---
The Right Mailchimp Expert for You Is Out There
You can find the right help for your project or business no matter what approach you take. Hiring the right Mailchimp professional, regardless of the technique, can help grow your email marketing campaigns to new levels. Take your time, ask questions, consider multiple candidates, and finally pick whoever feels right for your needs. Stop going at email marketing alone without a clue. Hire an expert and get your business back on the right track by growing your list, sending powerful emails, and increase conversions.