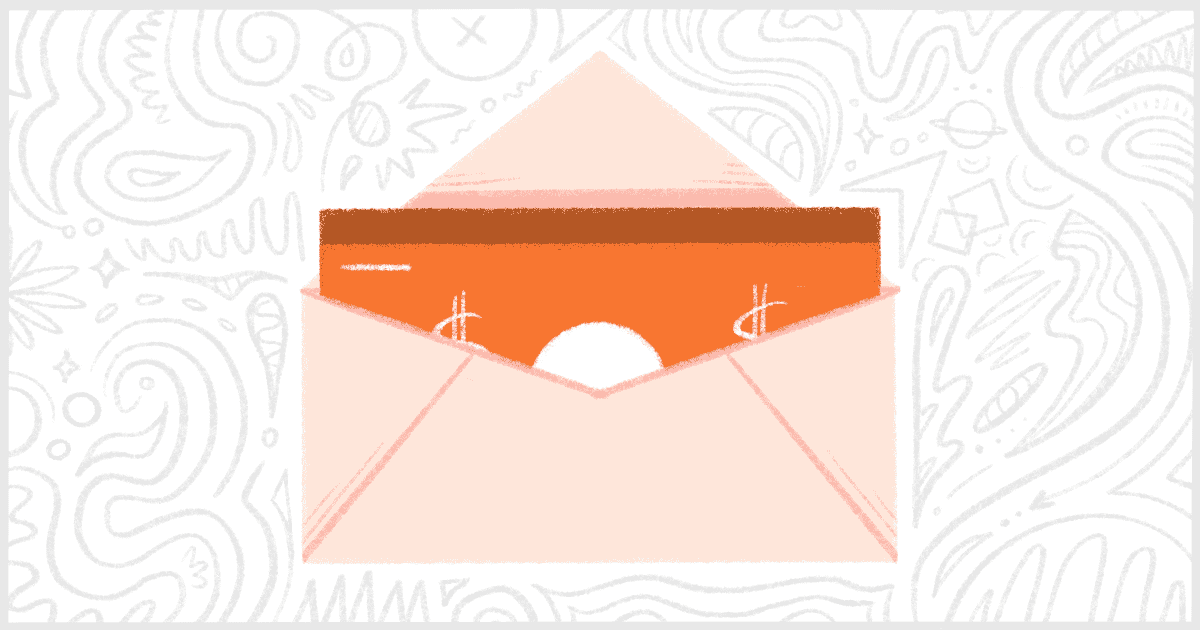 Mailchimp Pricing Guide for Marketing, Commerce, and Transactional Email
Mailchimp is the industry leader in email marketing. Their marketing platform is used by thousands of creators and organizations to promote, educate, and inform millions of users every day. As time has gone on, Mailchimp pricing has undergone a significant change. The various plans and services that Mailchimp provides have led to some confusion over what is best for certain users and businesses.
There are three main services offered by Mailchimp: their marketing platform, websites and commerce, and transactional emails. We've written a guide explaining the theses services that Mailchimp providers and then the plans and pricing associated with each.
---
Mailchimp Pricing for the Marketing Platform
The Mailchimp Marketing Platform is the main service that most people associate with the company. The marketing platform lets you send targeted emails to your customers. The Mailchimp marketing platform allows you to create, send, and track emails, then measure the results. You can use this platform to create an email list, then send out newsletters or important announcements.
Mailchimp also offers email automation features that allow you to automatically send personalized messages based on triggers like time or purchase history. It is considered one of the most effective tools for small and medium-sized businesses because it's easy to use and affordable. Let's break down the plans the offer:
Free
As implied by the name, the Mailchimp Marketing Platform's Free plan costs $0/month and allows you to have up to 2,000 contacts on your account. You are limited to one audience but to get access to features like signup forms, their Marketing CRM, and their Creative Assistant tool to automatically create branded emails. This is a great option for people just getting started with email marketing or those looking to switch to Mailchimp from another provider.
Essentials
The Essentials plan starts at $9.99/month based on accounts with up to 500 contacts. The Essentials plan contains everything that comes with the Free plan in addition to email templates, custom branding, A/B testing, and 24/7 support via chat or email. Here's a breakdown of what you can pay on the Essentials plan based on contacts:
| Number of Contacts | Price per Month |
| --- | --- |
| 0 to 500 | $9.99 |
| 501 to 1,500 | $20.99 |
| 1,501 to 2,500 | $30.99 |
| 2,501 to 5,000 | $52.99 |
| 5,001 to 10,000 | $78.99 |
| 10,001 to 15,000 | $135.00 |
| 15,001 to 20,000 | $170.00 |
| 20,001 to 25,000 | $200.00 |
| 25,001 to 30,000 | $230.00 |
| 30,001 to 40,000 | $260.00 |
| 40,001 to 50,000 | $270.00 |
| 50,001+ | Must Upgrade to Standard Plan |
Essentials is ideal for small to medium-sized businesses that need to handle growing lists without all of the Mailchimp bells and whistles. The flexible pricing means you can pay as you grow and if you need more features you can upgrade to a higher plan at any time. This is the perfect plan for organizations interested in using Mailchimp for nonprofits.
Standard
The Standard plan, which is the one Mailchimp recommends for all users focuses on automation and optimization. It starts at a price of $14.99/month for up to 500 contacts. Just because Mailchimp recommends it though doesn't mean it's right for you by default. The Standard plan offers everything from the previous plans and also comes with send-time optimization, custom templates, behavioral targeting, and dynamic content.
| Number of Contacts | Price per Month |
| --- | --- |
| 0 to 500 | $14.99 |
| 501 to 2,500 | $51.99 |
| 2,501 to 5,000 | $79.99 |
| 5,001 to 10,000 | $105.00 |
| 10,001 to 15,000 | $170.00 |
| 15,001 to 20,000 | $200.00 |
| 20,001 to 25,000 | $230.00 |
| 25,001 to 30,000 | $270.00 |
| 30,001 to 40,000 | $290.00 |
| 40,001 to 50,000 | $320.00 |
| 50,001 to 75,000 | $430.00 |
| 75,001 to 100,000 | $540.00 |
| 100,001+ | Must Upgrade to Premium Plan |
This plan, despite the Standard name, is best for advanced users and organizations looking to really get the most out of their email marketing efforts. These power features are reflected in the pricing which escalates quickly as you add more contacts to your account.
Premium
Finally, we have the Premium plan which costs $299.00/month for up to 10,000 contacts. This is the highest price and most fully-featured plan Mailchimp offers. That is why, in terms of Mailchimp pricing, it is the most expensive plan available. The Premium plan includes everything in the other plans plus advanced segmentation, multivariate testing, advanced reporting, individual user accounts with role-based access, and phone support. Of course, as with the Standard and Essentials plans, the pricing scales up based on the number of contacts.
| Number of Contacts | Price per Month |
| --- | --- |
| 0 to 10,000 | $299.00 |
| 10,001 to 15,000 | $370.00 |
| 15,001 to 20,000 | $420.00 |
| 20,001 to 25,000 | $480.00 |
| 25,001 to 30,000 | $530.00 |
| 30,001 to 40,000 | $580.00 |
| 40,001 to 50,000 | $640.00 |
| 50,001 to 75,000 | $700.00 |
| 75,001 to 100,000 | $750.00 |
| 100,001 to 130,000 | $850.00 |
| 130,001 to 150,000 | $950.00 |
| 150,001 to 200,000 | $1,190.00 |
| 200,001+ | Must Upgrade to Custom Plan |
The truth is very few businesses, creators, or nonprofit organizations are going to need a Mailchimp Premium plan. For those that do, the power of the features you pay for is incredible. You can use this tier of the Mailchimp Marketing Platform to really drive a powerful and successful email-based sales and marketing effort.
---
Mailchimp Pricing for Websites and Commerce
Mailchimp offers a website and online store builder in addition to email marketing services. There are a lot of website builders and platforms out there. Mailchimp has integrations with all of them. You can even send a Mailchimp campaign inside of WordPress with our ChimpBridge plugin! Of course, if you're looking to start a website from scratch and begin email marketing then the Websites and Commerce package from Mailchimp is a good place to start. There are three plans available. Let's go over them quickly.
Free
The Free plan for Websites and Commerce is quite generous. The price is $0.00/month, obviously, and you get all of the tools to build and manage an online store. Your website can have unlimited pages, unlimited products, and no limit on bandwidth. Payment processing is handled through Stripe while tax configurations are dealt with by Taxjar.
There are two big catches with the Free plan though. You can not attach a custom domain to your store. This is probably a deal-breaker for 99% of all online stores. In addition to that problem, the Free plan comes with an additional 2% transaction fee on top of the processing fees charged by Stripe.
Core
The Core plan includes all of the features of the Free plan with better support options, a lower 1.5% transaction fee, and the ability to add a custom domain to your site. To be honest, if you are interested in using Mailchimp as your website builder, this is the minimum plan you want to go with. The price starts at $10.00/month.
Plus
The Plus plan includes all of the features we've discussed and an even better transaction fee of 0.5%. At $29.00/month, this option is best for stores with a very large transactional volume. E-commerce sites at that level are probably better off finding another solution such as Shopify or using WooCommerce with WordPress.
---
Mailchimp Pricing for Transactional Email
Finally, the last service Mailchimp offers that we need to discuss is transactional email. In short, transactional email is any message you send to users as they interact with your website or application. These are not marketing emails, like a newsletter blast, but more immediate things like alerts about user registration or automated emails with reports or data.
Mailchimp's transactional email service offers the benefits of its huge infrastructure for reliably delivering email. The service includes analytics for the emails you send. There are also a lot of developer guides and documentation for programmers to integrate the service into their applications.
The Mailchimp pricing plan for transactional email can be a bit complicated. You pay for "blocks" which let you send up to 25,000 emails. The price of those blocks depends on the number of emails you send per year. The current pricing looks like this:
| Total Blocks | Emails per Month | Price per Block |
| --- | --- | --- |
| 1 to 20 | 1 to 500,000 | $20.00 |
| 21 to 40 | 500,001 to 1,000,000 | $18.00 |
| 41 to 80 | 1,000,001 to 2,000,000 | $16.00 |
| 81 to 120 | 2,000,001 to 3,000,000 | $14.00 |
| 121 to 160 | 3,000,001 to 4,000,000 | $12.00 |
| 161+ | 4,000,001+ | $10.00 |
There are a lot of transactional email services out there so do your research before deciding Mailchimp is the right solution for you. We recommend checking out competitors like Postmark before making a final choice.
---
Find the Right Mailchimp Product and Plan
There you have it. The three main products from Mailchimp offer various features and plans depending on what you need. It's possible to run an online business, from website to email marketing, entirely with Mailchimp. Individually, each of Mailchimp's three main products is a viable solution that you should consider. Mailchimp's pricing, and its products and features, change and expand regularly so check their official site to keep up on the latest details.